Fellowship Bible Church
Staff
Pastor/Elder
Pat McClanahan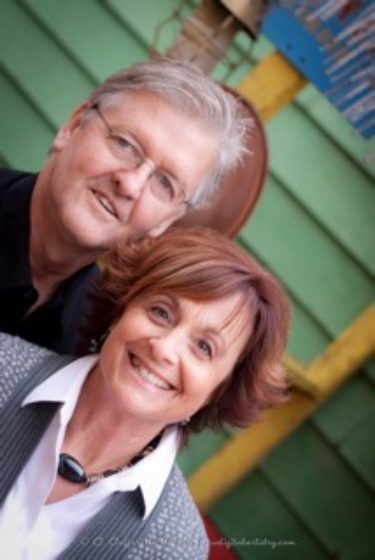 Pastor Pat and Cindy
In the spring of 1973 I gave my life to Jesus Christ as a college football player at the University of Arizona. Upon graduating from college, I, out of gratitude to the Lord, decided to give a year's service as Tucson's first-ever staff person for the Fellowship of Christian Athletes.
I also began attending a local church, Christ Community Church, where I began serving as their youth pastor.  During this time, the Lord introduced me to my soon-to-be bride, Cindy, and blessed us with three children, Matthew, Mark, and Kaitlin.
After seven faithful years of service, I sensed a need for more biblical training and took sabbatical leave over two summers to pursue a Master's Degree in Biblical Studies  at Dallas Theological Seminary.  At the conclusion of the second summer, I received a call from Fellowship Bible Church in Little Rock to consider becoming their youth pastor. In 1983 I moved to Little Rock, Arkansas, and served as youth pastor at Little Rock Fellowship Bible Church for an additional five years.  In 1989, I sensed God calling me back to Tucson to plant a church from scratch, and, in April of 1989, with the endorsement of  both Fellowship Bible Church in LIttle Rock and  Christ Community Church in Tucson,
I came back to my home in the desert and planted Tucson Fellowship Bible Church. I have served faithfully at Tucson FBC since its inception, and in the last 16 years have seen the Lord bless His name, and began to use the church as a tool to "get His light out" to the city of Tucson. I count it as a tremendous blessing and awesome responsibility to serve the Lord as the church's lead pastor alongside two other growing pastors, a selfless ministry staff, a unified elder board,  and a wonderful, faithful  congregation.
Promise Land Director
Corinne Gigstad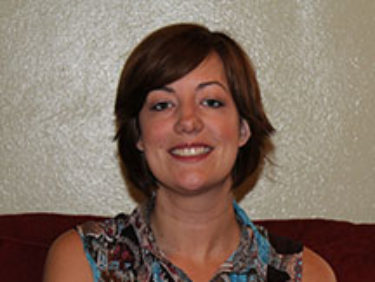 Corinne Gigstad, a native of Tucson, is our Children's Ministry Director and coordinates all of our children's programs and special events. From our Promise Land Sunday Worship Services to our growing summer Vacation Bible School, Corinne's focus on creating an environment where children and their families feel they belong and are loved is clearly visible in her attention to detail. When she's not developing curriculum that connects children to the word of God in real and tangible ways, she spends her free time creating cakes, reading and spending time with her family.
Prior to becoming our Children's Ministry Director she worked as a Pharmacy Technician, volunteered in Children's Ministry for over 14 years, served as a Coordinator for a local MOPS group for 3 years, served on praise and worship teams and was and still is a devoted wife and mother of 3 young boys. Corinne and her husband Matt are currently expecting their fourth child, a little girl, and as their family grows so does her dedication to helping families grow a deeper understanding and relationship with their Lord and Savior, Jesus Christ.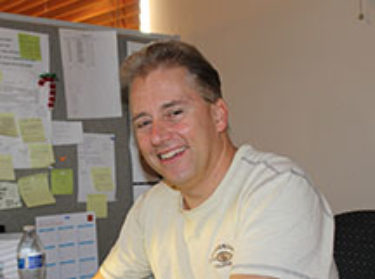 David has served in the position of FBC Accountant since October of 2009. He holds a BA degree in Business Management and has been employed in financial business accounting in both retail and construction fields since 1983.  He also serves in the worship ministry, and leads a community group on the NW side of town.  Both his wife and little daughter are part of our FBC family, being involved as well in worship and Women's Ministry.  David loves to play music, discuss the Word of God with others, relax on the beach, and is an avid soccer player/fan.